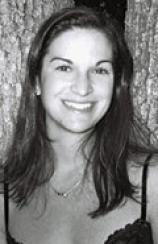 Like many college students, finding the time to sit down and crack open a book is always a challenge. Between classes, studying, and maintaining a social life, there just aren't enough hours in the day for me to read for enjoyment as much as I would like. Fortunately, there are the glorious days of summer and lounging by the pool to make up for all the lost time that I have wasted over textbooks.
This past summer I discovered one of my new, favorite authors. A lover of all things YA (young adult) and romantic, my cousin introduced me to an author she knew that I would instantly become obsessed with…the lovely Sarah Dessen! A fellow North Carolinian, Dessen's books revolve around the hardships of growing up and finding out just who you are along the way. If I had to describe her I would say that she is an Emily Giffin for a much younger demographic. Sarah makes you want to become best friends with her characters. She strips them down completely, exposing them of their insecurities, struggles, and successes, all the while tackling mainstream issues that many teens face.
One of my personal favorites is a book called, JUST LISTEN. Annabel is the picture of perfect --- or at least that's what others see when they look at her modeling campaigns. After being caught in a sticky situation with her best friend's boyfriend at a party, Annabel discovers just how mean high school can be when she is completely ostracized. Annabel's troubles are only made worse by her family's refusal to acknowledge their own imperfections: her older sister's struggle with an eating disorder. It looks like Annabel's world is about to crumble beneath her when she meets an unlikely friend, fellow loner, and music guru: Owen. Dessen has you routing for the couple, as together, they learn to tune out the silence and listen to their hearts.
Dessen does a fantastic job of bringing the characters to life and making them relatable, not only in JUST LISTEN, but in all of her books. I was feigning for more as Annabel's secret was slowly revealed and couldn't wait to get my hands on another one of her stories as soon as I was finished. When I pick out a book to read I want to feel like I am apart of the character's journey. Dessen gives you great insight into the minds of her young characters and helps you experience the story along with them. I highly encourage anyone who has a soft spot for growing up and young love to check out one of Sarah Dessen's fantastic books. I promise you won't regret it! Her books truly are gems among a sea, of sometimes cliché, young adult novels.
More Sarah Dessen suggestions:
WHAT HAPPENED TO GOODBYE
ALONG FOR THE RIDE
THIS LULLABY
THE TRUTH ABOUT FOREVER